M-10 PROTOTYPE
Event
Demand: Medium
Trend: Decreasing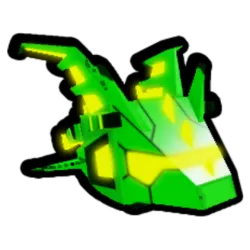 Gem Values
Normal
175M
Pet Information
The M-10 PROTOTYPE is currently valued at 175,000,000 Gems. It is a Event rarity pet in Pet Simulator X.
It can be hatched from the Quest Egg 1 with a 99.9% chance.
There is currently medium demand for the M-10 PROTOTYPE. That means there are some players looking for this pet, but not lots.
According to our research, the value of this pet is expected to decrease in the future.