Discord Bot
PSX Database's discord bot can be added to your server to allow server members to look up pet values without having to leave discord.
To use, simply type /value followed by the name of the pet that you are trying to search up. Capitalization does not matter, but spelling does!

After the search query is sent, the bot preforms a search and returns an embedded message with the search results. The results will contain the pet's name, picture, rarity, demand, and all available values.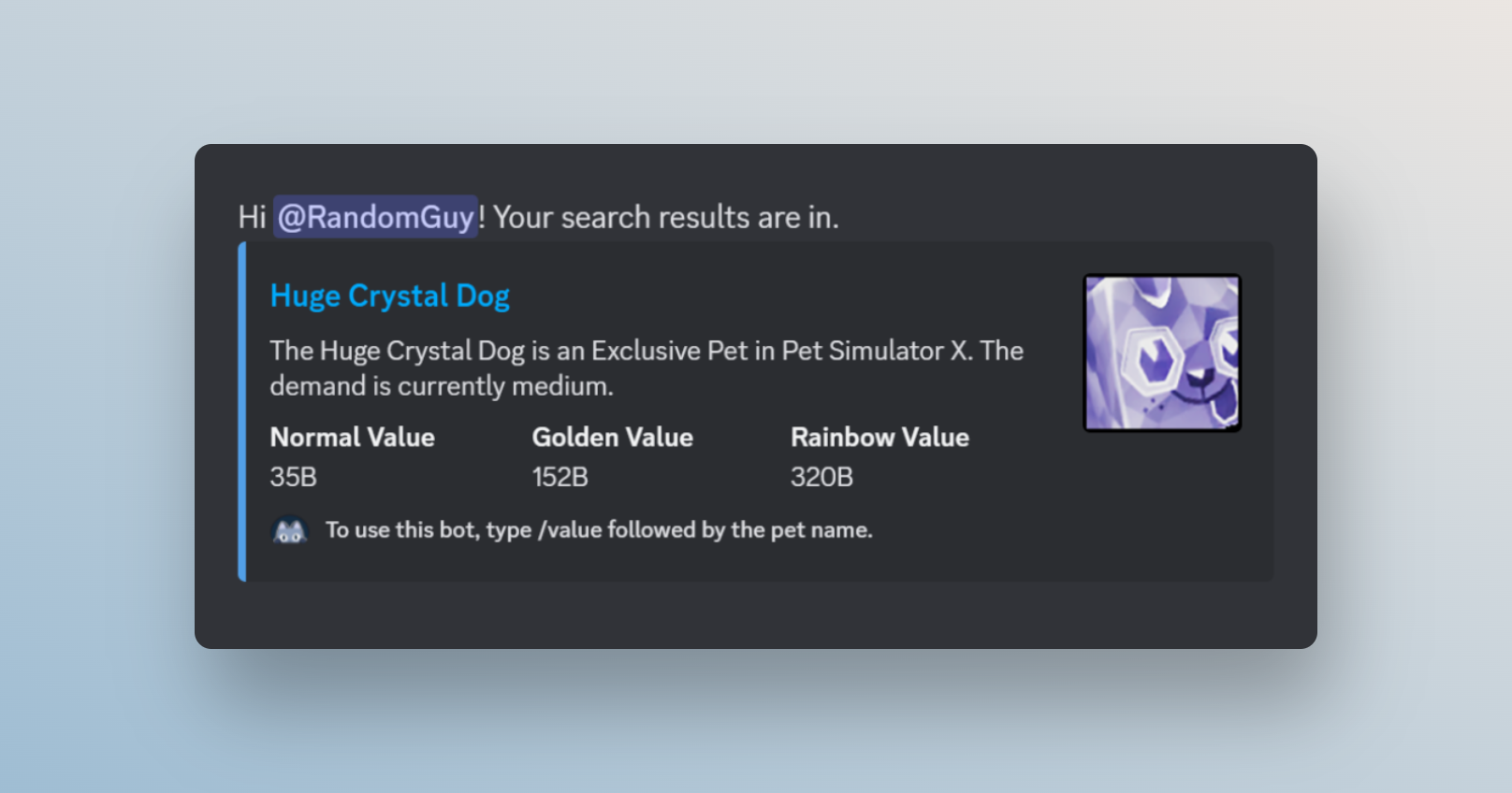 Click the button below to add the bot to your own discord server!
Add Bot to Server