Blog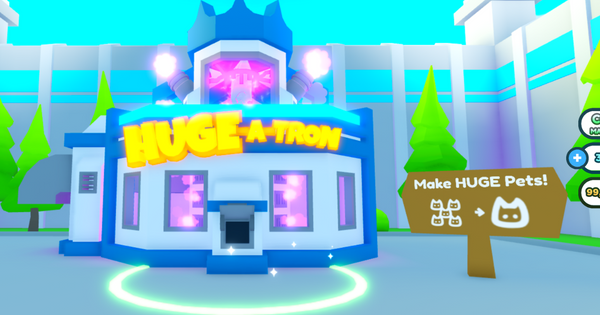 How to use the Huge Machine in Pet Simulator X?
March 3, 2023
The Huge Machine, also known as the Huge-A-Tron is a machine located in the Spawn World and in the Trading Plaza. It gives players the ability to combine Exclusive pets into Huge pets.
Huge Machine Requirements
The Huge Machine costs 10,000,000 Gems (10M) to unlock. Once it is unlocked, it can be accessed any time from the Spawn World and from the Trading Plaza.
Using the Huge Machine
Walk up to the circle in front of the Machine to open up the UI.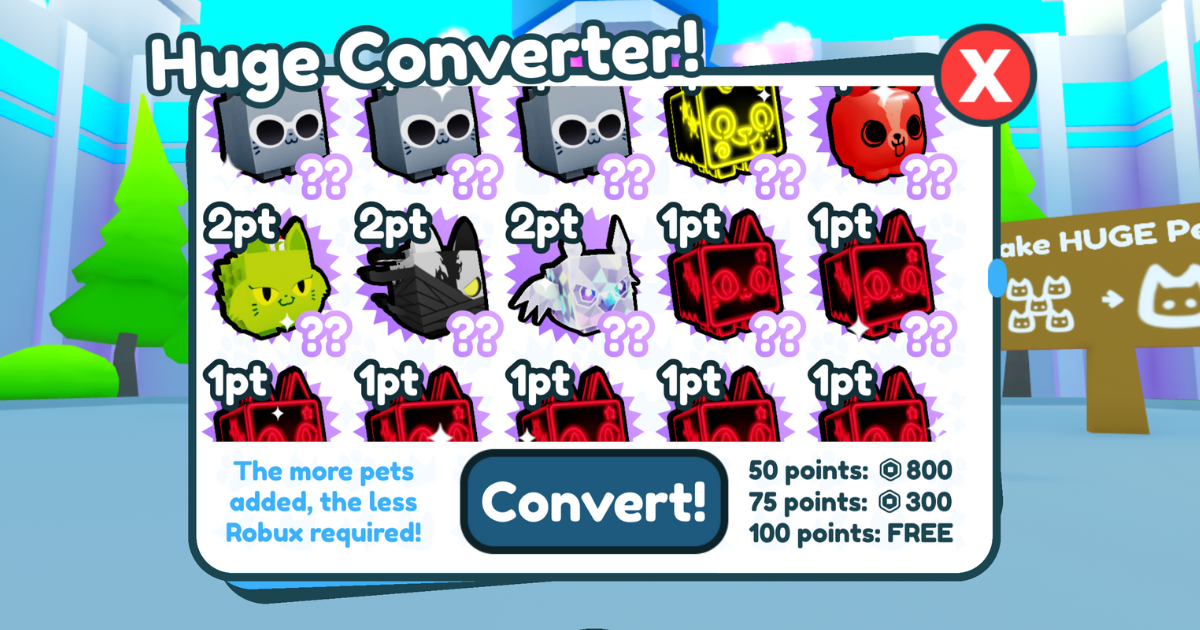 Different Exclusive pets are worth a different amount of points. There are some exceptions (such as older, rare pets), but usually Exclusive pets with the "Companion III" enchantment are worth 3 points, pets with "Companion II" are worth 2 points, and pets with "Companion I" are worth 1 point.
Golden, Rainbow, and Shiny pets are also worth extra points.
Golden Pets: +1 additional point
Rainbow Pets: +2 additional points
Shiny Pets: +3 additional points
Left click to select which pets you wish to sacrifice in the machine. The more pets you sacrifice, the cheaper it becomes to use the machine.
50 points: 800 Robux
75 points: 300 Robux
100 points: Free
Huge Machine Rewards
After successfully using the Huge Machine, you will be rewarded with a Huge Machine Egg. The Huge Machine Eggs are special eggs that are guaranteed to hatch a Huge pet. There are different Huge pets inside with different chances of hatching.
The current reward is the Huge Machine Egg 1 which contains the Huge Pterodactyl, Huge King Cobra, Huge Orca, Huge Chameleon, and the Huge Angelus.